Frank's Story
Frank Van Curen lives to create. Whether he makes pictures with paint, chalk or colored pencils, his portraits of celebrities and pictures of animals are some of the most popular art pieces to come out of Art Explorers, an artist driven day program in Fort Bragg.
Frank has gone through several artistic phases in the past couple of years. In one series, Frank created portraits of famous Franks, such as Frank Zappa, Frank Sinatra, and Frankenstein. He has also done a series of animal portraits. Frank is especially fond of creating pictures of horses, either in pastures or competing in horse shows and rodeos.
But it was Frank's portraits of famous singers that garnered him much attention at the Art Explorers art show in Mendocino in the fall of 2013. Frank sold several pieces at the show, including a portrait of Diana Ross, titled "Happy Diana," and another of The Temptations that was bought by a couple from San Francisco. Frank happened to be at the gallery when the couple came to pick up their drawing, and they were clearly happy about having the opportunity to meet the artist. They told Frank that they were looking forward to getting the piece framed, and they knew exactly where they were going to hang it in their home.
Frank also won first place at the Mendocino County Fair in 2013 for his portrait of Toby Keith.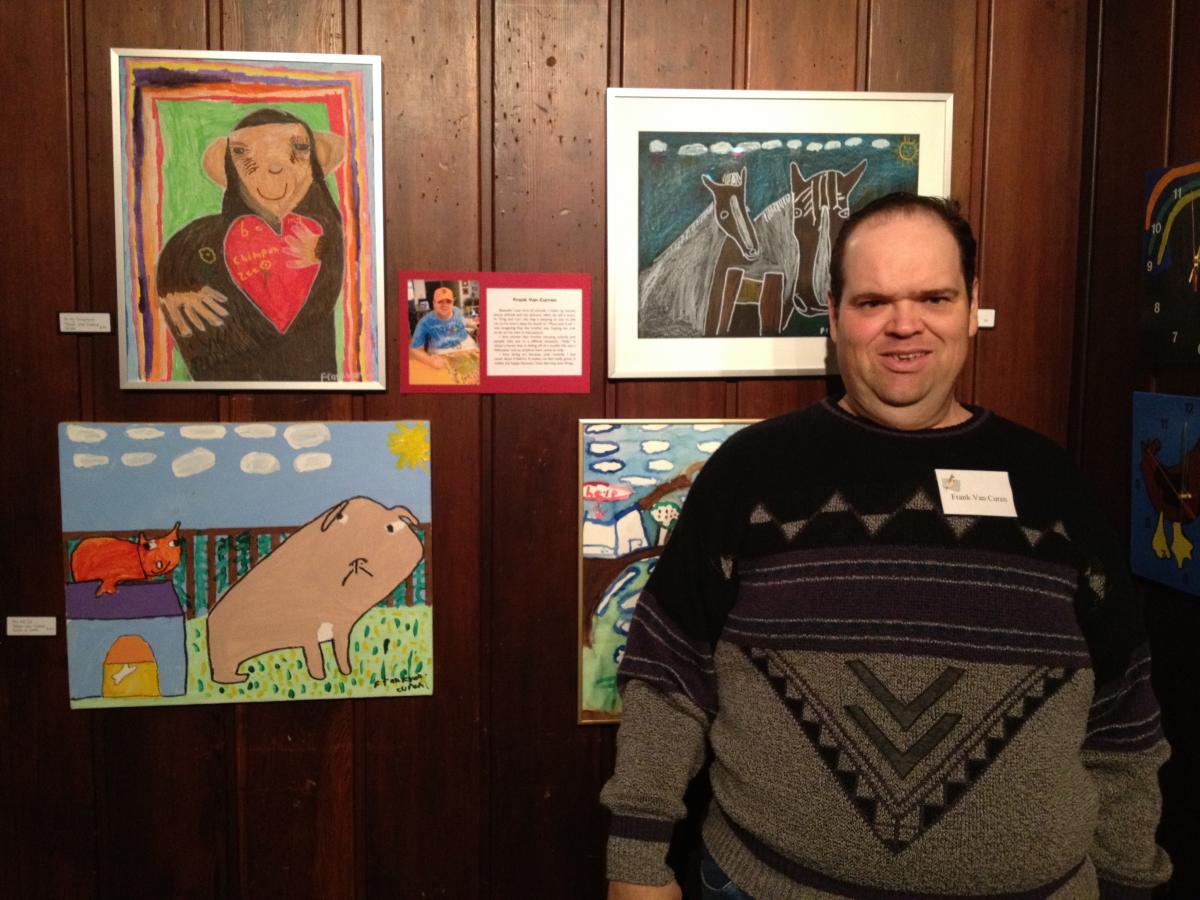 Frank is currently working on another series of animal paintings in preparation for the next Art Explorers art show this fall.
< Return to the Stories